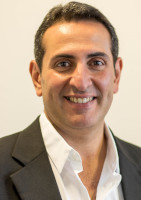 The leading International Cosmetic & Aesthetic Gynecology Congress.
Dear Colleagues,
The historic times that we are living in, have come to give a new life perspective on a personal, professional and social level. Many have coped with loss and other great transitions. Our warmest support goes out to those who have experienced losses.
On behalf of ESAG - and in the light of a hopeful future, with a greater need to safely experience and appreciate all social human activities, I would like to welcome all of you attending ESAG 5th World Congress, taking place in Athens, Greece from July 9th to July 10th, 2021.
Now, more than ever, ESAG wishes to reinforce the sentiment that there is nothing quite like human interaction, in a safe and well-designed environment to bring inspiring innovation and ideas, to our community – which comprises of all of you.
ESAG's Congresses have come to take the stage light in the sector of Reconstructive, Aesthetic & Regenerative Gynecology; an area which has gained great attention from professionals with various backgrounds and specialties.
Every year, ESAG contributes in this fast growing area of medicine, by bringing together Gynecologists, Plastic Surgeons, Dermatologists, GPs, Family doctors, Sexual Medicine Professionals, Anti-Ageing Medical Professionals, Aesthetician, Nurses and many other experts who deal with Women's Health, Beauty and Wellbeing to take the lead in promoting and expanding the knowledge in this filed.
ESAG's Congresses traditionally gather prominent speakers from all around the world - experts in the field to share their knowledge and to bring in the up to date surgical and non-surgical techniques in Reconstructive, Aesthetic & Regenerative Gynecology.
Our mission is to provide a safe environment for scientific interaction between delegates and technology providers of the field, on an uncommercial level.
So, don't miss the chance to visit the city of light and knowledge; the cradle of civilization and the country of Hippocrates. In his words:
"Wherever the art medicine is loved, there is also a love of humanity.":
I am looking forward to welcoming you this time, in Athens - Greece
Sincerely Yours,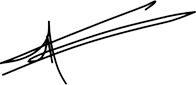 Alexandros Bader, MD, FAAOCG
President of ESAG
Book your seat today and be part of the Leading Reconstructive & Aesthetic Gynecology Conference