ESAG 5th World Congress | Hotels & all other Required Accomodations
---

It is our pleasure to announce that
ESAG 5th World Congress
official
"Travel Bureau"
for hotel booking and all other needed accommodations and related services is "
Mideast Travel Worldwide
".
In order for all participants of
ESAG 5th World Congress
to book their needed accommodation or any other travel requests & services, they need to:
Download the booking form , fill in all their requests and sent it by email to: esagath2020@mideast.gr & info@esag.org.
Alternatively all participants can send an e-mail with all their requests to the following e-mails: esagath2020@mideast.gr & info@esag.org.
As the months of May and June are very busy touristic period we strongly advise all participants to request for accommodation the soonest possible
in order to have a good selection on their required services.

Mideast Travel pledges to provide
ESAG 5th World Congress
participants' with high class service and the best possible prices. Mideast can provide you with the following services amongst others:
Hotel booking
Private or group transfers
International & National (Greece) airline tickets
Organized tours in Athens and nearby islands
Organized group & private short vacations in Greece & Geek Islands
Restaurant bookings
As availability during the month of May is limited we strongly advise you to request your needed services the soonest possible.
Please note that all requests will be served on a first-come, first-served, space-availability basis
ESAG 5th World Congress | Congress & Gala Dinner and Awards Night
Venue
| Athens Hilton – July 8th to July 11th , 2021
---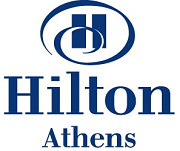 It is our pleasure to announce that ESAG 5th World Congress will take place during the dates July 8th to July 11th , 2021 in Athens, Greece.


Congress Days Overview:

July 8th, 2021: Pre-Congress Industry Sponsored Workshops – Free entrance for all delegates

July 9th, 2021: 1st Official Congress day

July 9th, 2021: Official Gala dinner & Awards Night

July 10th, 2021: 2nd Official Congress day

July 11th, 2021: ESAG Master Class on Cosmetic, Functional & Reconstructive Gynecology by the World Experts – via detailed step by step video demonstration(separate registration required)


ESAG is entrusting the Hilton Athens hotel, to receive the personalized services in a unique, city location. This venue goes above and beyond in order to cater to our high-quality expectations, in order to organize yet another international congress.

Hilton Athens is more than a hotel - it's a legacy. A favorite among locals and guests alike, this landmark hotel is a destination itself as the hub for Athens' business, cultural and social life. Explore its unique architectural and artistic style and relax at the spa. View the Acropolis and city skyline from the private balcony of your guest room. Its prime location in the heart of Athens is the perfect base for discovering the city's world-famous attractions.
The hotel is easily accessible via the Metro station, within walking distance of many popular attractions, has magical Athenian and Acropolis views from its rooms and rooftop bar. One can also enjoy the spa services, fitness center, salon and indoor and outdoor swimming pools, along with 4 exquisite restaurants and 2 bars.
The Hilton Athens in strategically positioned, in close proximity (less than 2 km) to: The Benaki Museum, The Museum of Cycladic Art, The Byzantine Museum, Lycabettus Hill, Panathenian Stadium, National Garden of Athens, Acropolis Museum, Parliament Square and the newly opened Basil and Elise Goulandris Foundation.
Address: Vassilissis Sofias Ave. Athens 11528, Greece

Directions
By Car/Taxi
Take Attiki Odos Avenue and follow the Y1 exit to Katechaki Avenue, which leads to Messogion Avenue. When you reach the end of Messogion Avenue, turn left to Vassilissis Sofias Avenue. Follow the road for roughly 1 kilometer and the Hilton Athens hotel is on the left-hand side. Distance from airport: 30 km. The taxi ride from the airport to the hotel costs approximately 38 EUR.
By Bus
Take Bus Route X95 and get off at "Ilissia" station, which is right across from the hotel. The cost of the ticket is 6 EUR per person.
By Metro
Take the blue line towards Aigaleo and get off at "Evangelismos" station, which is situated 3-minutes' walking distance from the hotel. The cost of the ticket is 10 EUR per person.

Hotel Parking
The Hilton Athens hotel features an onsite 170-space parking lot with secure, covered and self-parking facilities available.

From Athens International Airport - Eleftherios Venizelos
From Athens International Airport take Attiki Odos Avenue, which leads to Messogion Avenue and at the end turn left into Vassilissis Sofias Avenue. Follow the road for 0.6 miles and Hilton Athens is on the left-hand side.
Distance from Hotel: 30 km.
| Type | Typical Minimum Charge |
| --- | --- |
| Bus Service | 6.00 EUR |
| Subway/Rail | 10.00 EUR |
| Taxi | 38.00 EUR |
View Map

Athens International Airport – Eleftherios Venizelos, Greece
» Depart from Athens Int. Airport el. Venizelos, Greece (0.4 mi.)
» Take ramp left for A64 / Attiki Odos (3.5 mi.)
» At exit Komvos 20 K2-Aerodromio, take ramp right for 6 / Ε94 toward Athens / Elefsina (6.4 mi.)
» At exit Komvos 16 Y7-Leontario, take ramp right for 64 toward Immitos Ring (6.3 mi.)
» At exit Komvos Y1-Katechaki, take ramp right for Leoforos Alimou-Katechaki toward Athens-Center / Katexaki Ave (1.3 mi.)
» Turn left onto Kokkinopoulou E. (0.8 mi.)
» Keep straight onto Lochagou Gkanogianni (0.1 mi.)
» Keep straight onto Leoforos Papandreou Georgiou (0.3 mi.)
» Bear left onto Oulof Palme (0.6 mi.)
» Keep straight onto Effroniou (0.3 mi.)
» Bear right onto Leoforos Vasileos Alexandrou (0.3 mi.)
» Turn right onto 54 / Leoforos Vasilissis Sofias toward Kifisias Ave (0.1 mi.)
» Turn right onto Ventiri K. (0.1 mi.)
» Arrive at Ventiri K. on the right (0.0 mi.)

Distance from Hotel: 20.5 mi.
Travel Time: 34 min.
View Map