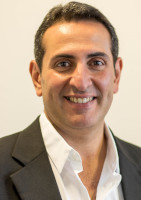 The leading International Cosmetic & Aesthetic Gynecology Congress.
Dear Colleagues,
Following ESAG's tradition, I would like to welcome all of you attending ESAG 7th World Congress, taking place in London, UK from December 14th to December 16th, 2023.
Once again, ESAG brings together experts from around the world, to London – one of Europe's most reputed cities, to share inspiring innovation and ideas, to our large community.
ESAG's Congresses have come to accrue immense prominence in the sector of Reconstructive, Aesthetic & Regenerative Gynecology; an area which has developed greatly in the past years due to the contributions of exquisite professionals coming from various backgrounds and specialties.
ESAG functions as a host in promoting and expanding the knowledge in the field of Women's Health, Beauty and Wellbeing, by inviting Gynecologists, Plastic Surgeons, Dermatologists, GPs, Family doctors, Sexual Medicine Professionals, Anti-Ageing Medical Professionals, Aestheticians, Nurses.
ESAG's Congresses gather prestigious speakers from all over the globe - experts in the field -to share their knowledge and to present the latest in surgical and non-surgical techniques in Reconstructive, Aesthetic & Regenerative Gynecology. Moreover, our society creates a networking environment in which delegates and technology providers may interact productively.
I am looking forward to welcoming you in London.
Sincerely Yours,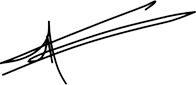 Alexandros Bader, MD, FAAOCG
President of ESAG
Book your seat today and be part of the Leading Reconstructive & Aesthetic Gynecology Conference